Our Approach
Law practice is full of opportunities for peace-making, while protecting and advancing our clients' interests. All files can be improved by friendly and professional communication based on a solid understanding of the law and of all types of dispute resolution. One strength we offer to our clients is to understand how disputes may best be prevented, negotiated or mediated.
We love to help clients:
who have been seriously injured, or negatively affected, by the actions of others;
who need to enforce rights or collect debts;
who wish to clarify their rights in estates;
As we each have different expertise and skills, we often provide a team approach to clients, ensuring that the lawyer providing each service has the best resources to advance each step of the file, and that each legal situation is seen in a wider context.
When clients inquire about areas of law we do not handle in this office, we are always pleased to provide referrals to some of our many respected colleagues.
All of the lawyers at West End Legal Centre are members of the Canadian Bar Association and participate regularly in continuing legal education courses to ensure that the legal advice you receive in our firm is current.
Please read below for more information about each of our lawyers.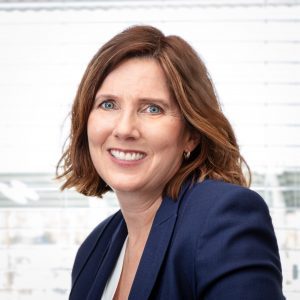 M. Jenny McMordie, K.C.
Jenny has practised in the area of civil litigation since her bar call in 2000. After working in a boutique firm and a large national firm, she joined West End Legal Centre in 2009. Although Jenny has appeared successfully at all levels of court in Alberta as well as various tribunals, and is experienced with all aspects of civil procedure, her focus where possible, is on helping clients to resolve their differences through mediation and other less adversarial processes. Jenny's practice in recent years has concentrated on serious personal injury/fatality cases, as well as estate and commercial litigation matters.
Jenny frequently attends CBA Section meetings, especially in Personal Injury, Wills and Trusts, Insurance Law, and Civil Litigation, as well as numerous other continuing legal education programs.
When she is not at her desk or at home with her family and garden, Jenny is passionate about strengthening the legal community and about access to justice for the public. Jenny volunteers extensively for the Canadian Bar Association, for which she is a past President of the Alberta Branch, and will always find time to mentor and assist junior colleagues.
Memberships: Association of Women Lawyers, Canadian Bar Association, Alberta Civil Trial Lawyers Association, Calgary Bar Association
Contact Information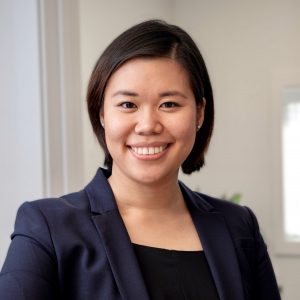 Jennifer Lee
Jennifer joined West End Legal Centre as a Junior Lawyer after being called to the Alberta bar in November 2020. Upon graduating from Queen's University with a Bachelor in Political Science, she attended the University of Victoria Faculty of Law to obtain her law degree.
In addition to her Alberta bar call, Jennifer was called to the Ontario bar following her Articling year with the Ontario provincial Crown's litigation office in Toronto, where she managed small claims files and assisted numerous litigation teams with serious personal injury, negligence, public law, and class action lawsuits. While attending law school, Jennifer also worked in the litigation offices of the federal justice department, a health authority, and an Alberta crown corporation.
Having been born and raised in Israel before moving to Canada, Jennifer was exposed to difficult societal and political conflicts at a young age. As a result, Jennifer holds a strong appreciation for cooperative conflict resolution where possible. As a lawyer, Jennifer also understands the challenges of litigation for clients. In her general civil litigation practice at WELC, Jennifer looks forward to advocating on behalf of her clients to achieve the best result possible through the appropriate litigation and dispute resolution processes, as well as to help them navigate the complex legal system with a clear understanding of the various processes.
Contact Information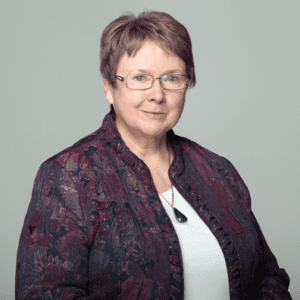 Claire McMordie
Claire McMordie is the founder of the West End Legal Centre.
She returned to active part-time practice in January 2021, and continues to focus on her passion of assisting clients with estate planning and estate administration matters.
Claire maintains a close relationship with the firm and with her many past clients, and is now enjoying having more time for her grandchildren and for the theatre.
Contact Information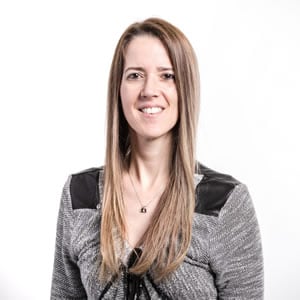 Danielle Turmaine
Paralegal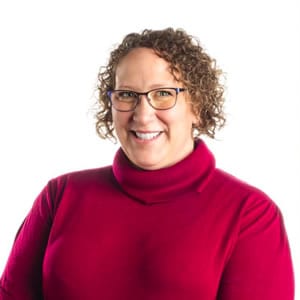 Sherry Stern
Legal Assistant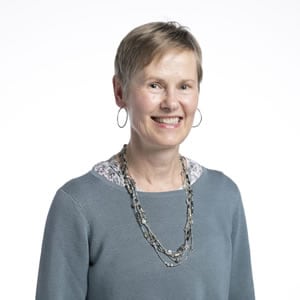 Dagmar Viberg
Administrative Assistant